Ultimate BBQ Baked Chicken Recipe
The BEST bar-be-que chicken baked in the oven and ready in 30 minutes!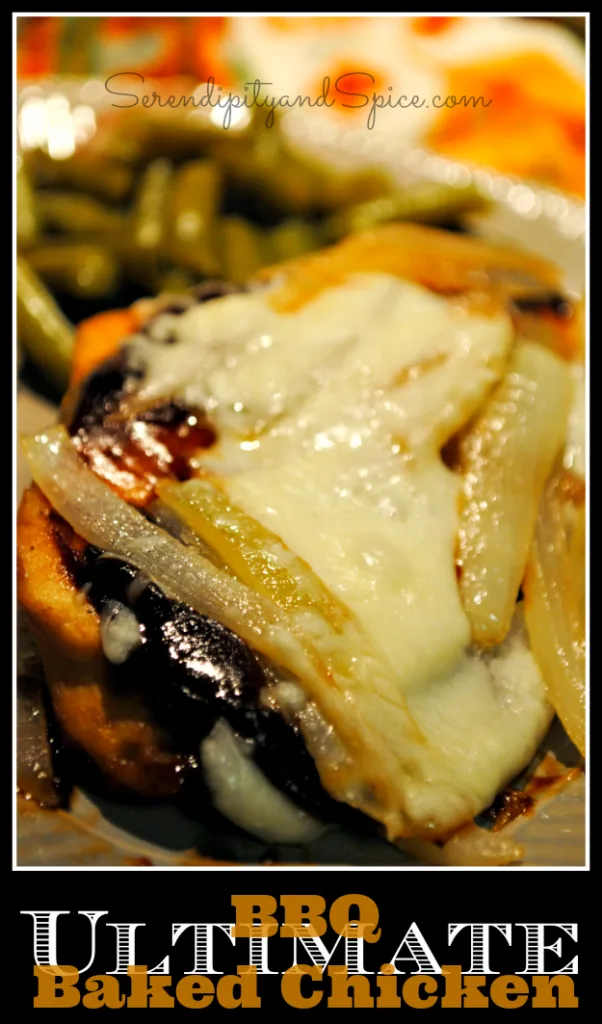 I LOVE grilling out! We normally grill out 2-3 times a week during the Spring, Summer, and early Fall….but unfortunately it's just too darn cold during these Winter months! Luckily I came up with this Ultimate BBQ Baked Chicken Recipe that tastes just as yummy as cooking out on the grill but done in the warmth of the kitchen!
Ultimate BBQ Baked Chicken Recipe
Author:
Prep time:
Cook time:
Total time:
The BEST BBQ chicken done right in the oven….no grill required and it's ready in 30 minutes!
Ingredients
4 Boneless Skinless Chicken Breasts
1 Cup BBQ Sauce
1 Medium Onion
1 TBS Butter
1 Cup shredded Mozzarella Cheese
Instructions
Preheat oven to 400 degrees.
Butterfly chicken breasts and place in a baking dish in oven for 15 minutes.
While chicken is cooking in oven melt the butter in a skillet on medium heat.
Slice onion and sautee in the skillet with the butter.
Remove chicken and flip over-continue cooking additional 10 minutes.
Remove chicken and make sure it is cooked through- no pink when cut open.
Pour BBQ sauce over chicken breasts.
Top with sauteed onions and shredded mozzarella cheese.
Bake for an additional 5 minutes or until cheese is fully melted.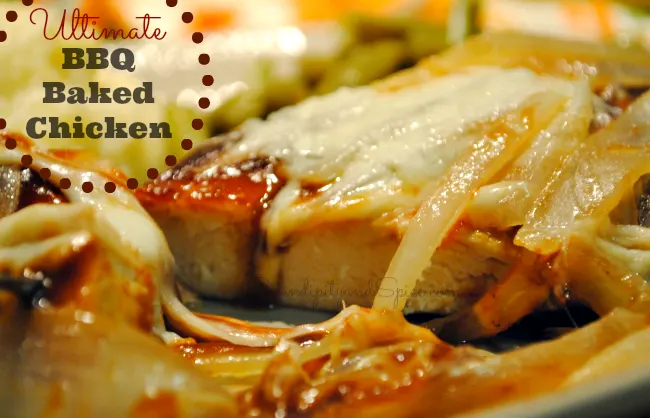 What else would you add to make this chicken even yummier??