This post may contain affiliate links. We only share items that we love and make a small percentage of the sale if you choose to buy through our links- but there's never any added cost to you...our earnings go to important stuff like more coffee to survive the toddler years!
Honey Lemon Chicken Recipe
This is a great baked chicken recipe that's not overpowering.  The honey lemon seasoning is light, sweet, tangy, and down right delicious!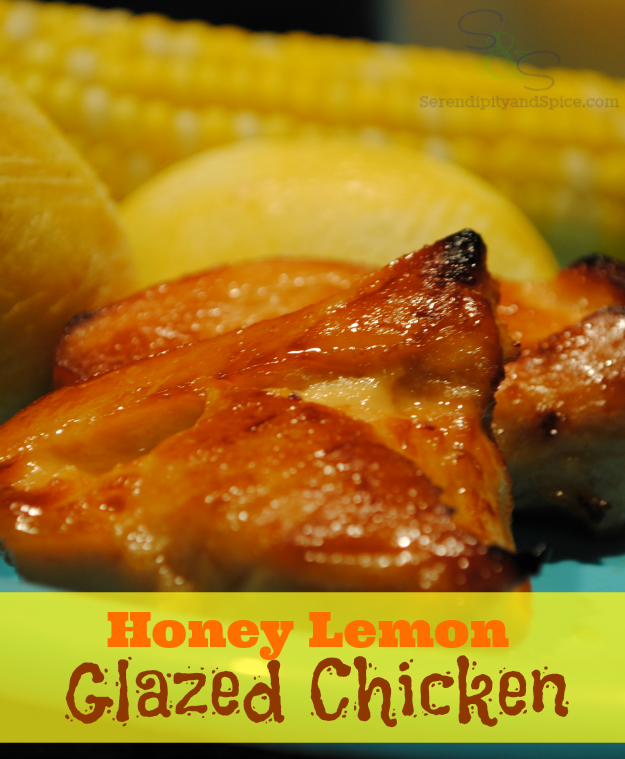 I love that this recipe is a quick 5 minute prep and it's freezer friendly– just mix all the ingredients, coat the chicken, and throw in the freezer before baking for a quick simple meal!

Honey Lemon Chicken Recipe
Sweet and tangy without being overpowering. This lightly flavored chicken is a perfect summertime dish!
Ingredients
3 Boneless Skinless Chicken Breasts
¼ Cup Honey
¼ Cup Melted Butter
1 Lemon
Instructions
Preheat oven to 350 degrees.
I cut the chicken into smaller pieces but you can make the whole breast-- just note cooking times will be a bit longer.
Mix together honey and melted butter.
Add in lemon zest. To zest a lemon you'll want to use a fine grater and scrape the outside peel of the lemon-- only scrape the yellow-- once you get to the white the lemon becomes too tart and you don't want that.
Squeeze the lemon juice into the honey butter mixture.
Mix all ingredients well and pour over chicken in a baking dish.
Bake uncovered for 20 minutes.
Flip chicken and bake an additional 15 minutes.
Check that chicken is done all the way through.
Spoon the juices back over the chicken.
Broil for 5 minutes or until chicken is a golden brown and sauce has caramelized on top.
 Make sure you check out all of my other Family Friendly Recipes….they're sure to please the pickiest of eaters!
Join the Challenge
Are you ready to start spring cleaning but just overwhelmed with where to start? I'm right there with you! Join along in the 5 Day Spring Cleaning Challenge!!
The following two tabs change content below.
Melissa loves getting in the kitchen with her two children and teaching them about food, cooking, and healthy choices. She loves hosting events, traveling, and enjoying all life as to offer. Her latest cookbook "Serendipity Sweets" will be available for purchase in the fall.
Latest posts by Melissa Llado (see all)