This copy cat version of Ruth Chris' stuffed chicken recipe is so simple to make but tastes like you spent the whole afternoon cooking! Give this stuffed chicken recipe a try today!
If you've ever dined at Ruth's Chris Steak House, you'll know that their menu is a haven for food enthusiasts seeking sumptuous flavors and culinary excellence. One dish that stands out among their offerings is the mouthwatering Ruth Chris Stuffed Chicken Breasts.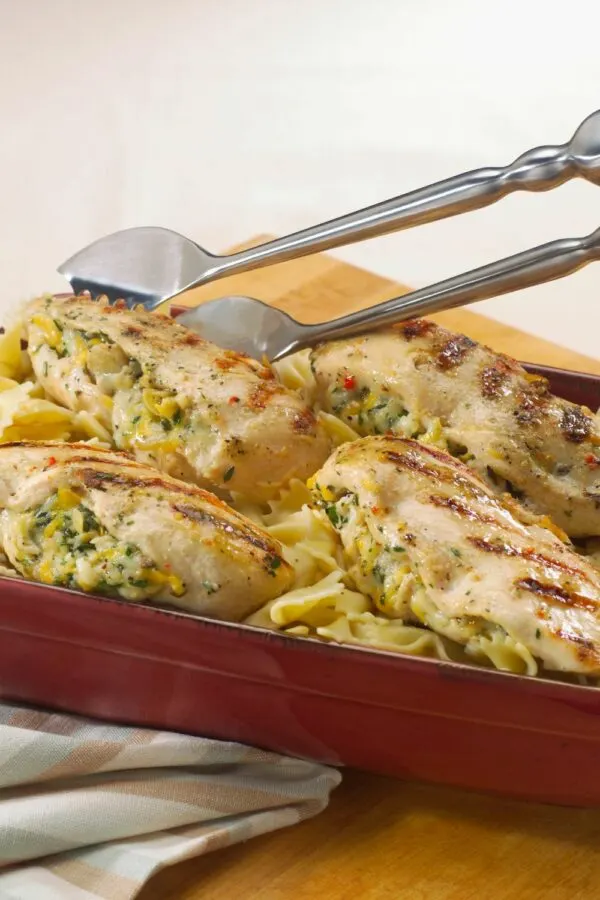 Bursting with savory goodness, this delectable dish combines tender chicken breasts with a rich and flavorful stuffing. If you're eager to replicate this culinary masterpiece in the comfort of your own kitchen, you're in luck!
In this blog post, we'll share a delcious copycat recipe of Ruth's Chris Stuffed Chicken Breasts that will tantalize your taste buds and impress your guests.
Table of Contents
The Versatility of Stuffed Chicken Breasts!
I absolutely love making stuffed chicken breast recipes because they not only taste delicious but they're super simple for a fast dinner. Even though they look like a complex recipe that would take forever bringing together for dinner stuffed chicken breasts are actually quite easy.
The nice thing about making a stuffed chicken recipe is that you can mix up the ingredients and really customize the flavors for your own personal tastes….or, do like I do, and grab whatever you have on hand. This is a great throw together meal!
FAQs for Ruth Chris Stuffed Chicken Copycat Recipe
Can I use bone-in chicken breasts for this recipe?
While boneless, skinless chicken breasts are recommended for easier stuffing, you can use bone-in chicken breasts if desired. However, cooking times may vary, so ensure the chicken reaches an internal temperature of 165°F (74°C) before serving.
What can I use as a substitute for spinach in the stuffing?
If you're not a fan of spinach, you can swap it with chopped kale, Swiss chard, or even finely diced broccoli. Feel free to get creative with your favorite greens.
How can I prevent the chicken breasts from drying out during baking?
To keep the chicken moist, avoid overcooking it. Use a meat thermometer to check for doneness, and remove the chicken from the oven as soon as it reaches the recommended internal temperature of 165°F (74°C).
Can I prepare the stuffing in advance?
Yes, you can prepare the stuffing a few hours ahead and keep it refrigerated until you're ready to stuff the chicken breasts. Just ensure the mixture is at room temperature before stuffing to facilitate even cooking.
Is there a gluten-free option for the stuffing?
Absolutely! If you're gluten intolerant, use gluten-free breadcrumbs instead of regular breadcrumbs in the stuffing mixture. Make sure all other ingredients are also gluten-free.
Can I add other ingredients to the stuffing?
Certainly! You can customize the stuffing to suit your taste. Consider adding diced onions, sun-dried tomatoes, or cooked bacon for an extra burst of flavor.
Can I use different types of cheese for the stuffing?
Absolutely! While the recipe calls for mozzarella, you can experiment with other cheeses like cheddar, Gouda, or goat cheese to add a unique twist to the dish.
Can I freeze the stuffed chicken for later use?
Yes, you can freeze the stuffed chicken breasts before cooking. Place them in an airtight container or wrap them tightly in plastic wrap and aluminum foil. Thaw in the refrigerator overnight before baking as per the recipe instructions.
Printable Recipe: Copycat Ruth Chris Stuffed Chicken Breasts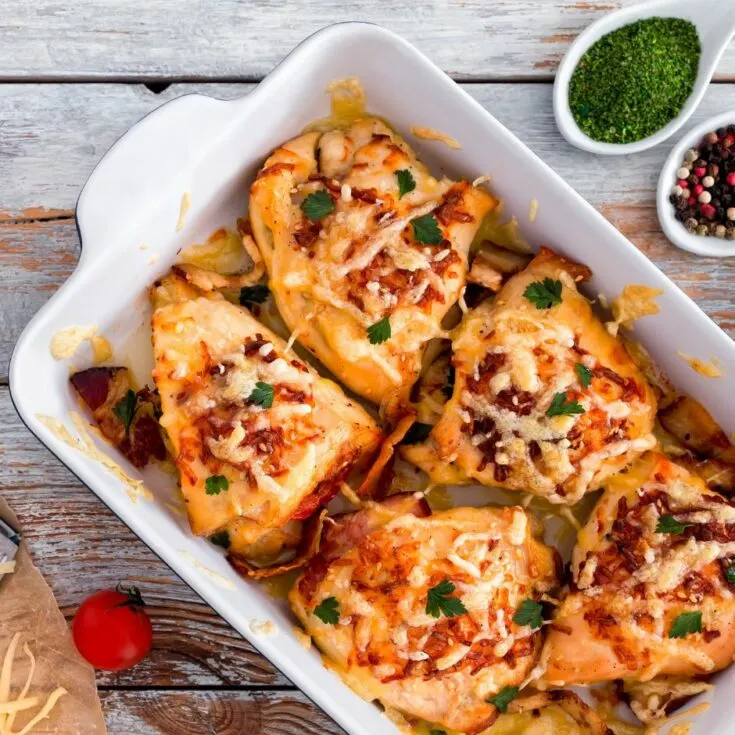 Yield:

4
Copycat Ruth Chris Stuffed Chicken Recipe
With its perfect blend of flavors and exquisite presentation, this copycat Ruth Chris Stuffed Chicken Recipe is sure to become a favorite among family and friends. Remember to serve it with your choice of sides, like garlic mashed potatoes or a crisp garden salad, for a complete and satisfying meal.
Ingredients
4 boneless, skinless chicken breasts
1 cup fresh spinach, chopped
1 cup mushrooms, finely diced
1 cup shredded mozzarella cheese
1/2 cup cream cheese, softened
2 cloves garlic, minced
1 teaspoon dried thyme
1 teaspoon dried rosemary
1 teaspoon olive oil
Salt and pepper to taste
Toothpicks
Instructions
Preheat your oven to 375°F (190°C).
In a medium-sized skillet, heat the olive oil over medium heat. Add the minced garlic and sauté for about a minute until fragrant.
Toss in the chopped spinach and diced mushrooms. Cook until the vegetables are tender and any excess liquid has evaporated. Season with salt, pepper, dried thyme, and rosemary. Set the mixture aside to cool slightly.
In a mixing bowl, combine the cream cheese and shredded mozzarella until well incorporated.
Once the spinach and mushroom mixture has cooled, add it to the cheese mixture. Stir well, creating the flavorful stuffing for your chicken breasts.
Take each chicken breast and, using a sharp knife, carefully create a pocket in the thickest part, making sure not to cut all the way through. Fill each pocket generously with the stuffing mixture.
Secure the openings with toothpicks, ensuring the stuffing stays intact during cooking.
Season the outside of the chicken breasts with a pinch of salt and pepper.
Heat a large oven-safe skillet over medium-high heat. Add a drizzle of olive oil and sear the stuffed chicken breasts for 2-3 minutes on each side until they achieve a golden-brown color.
Transfer the skillet to the preheated oven and let the chicken bake for 15-20 minutes or until the internal temperature reaches 165°F (74°C).
Once done, remove the toothpicks, and let the chicken breasts rest for a few minutes before serving.
Garnish with fresh herbs or a sprinkle of grated mozzarella if desired.
More Delicious Chicken Breast Recipes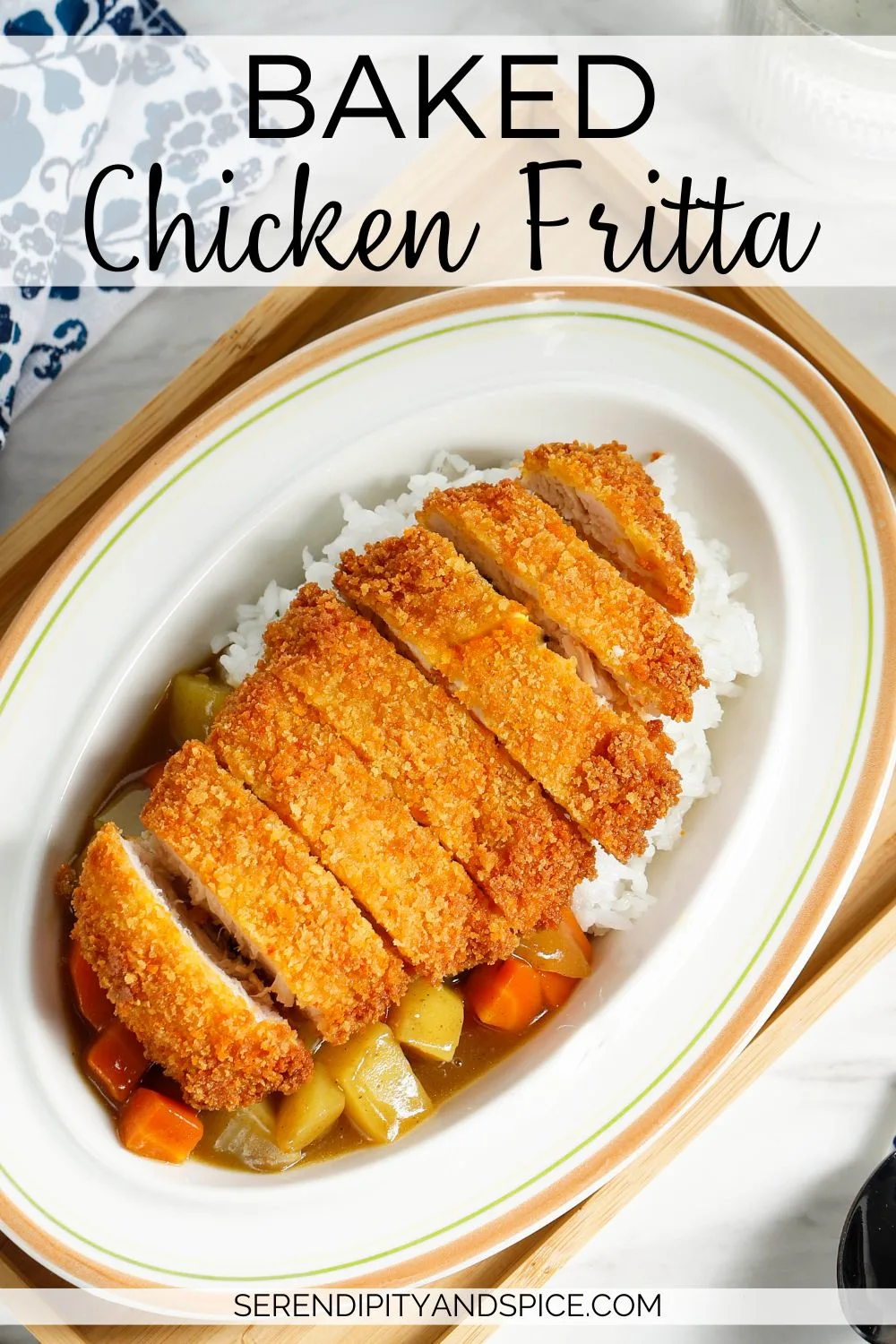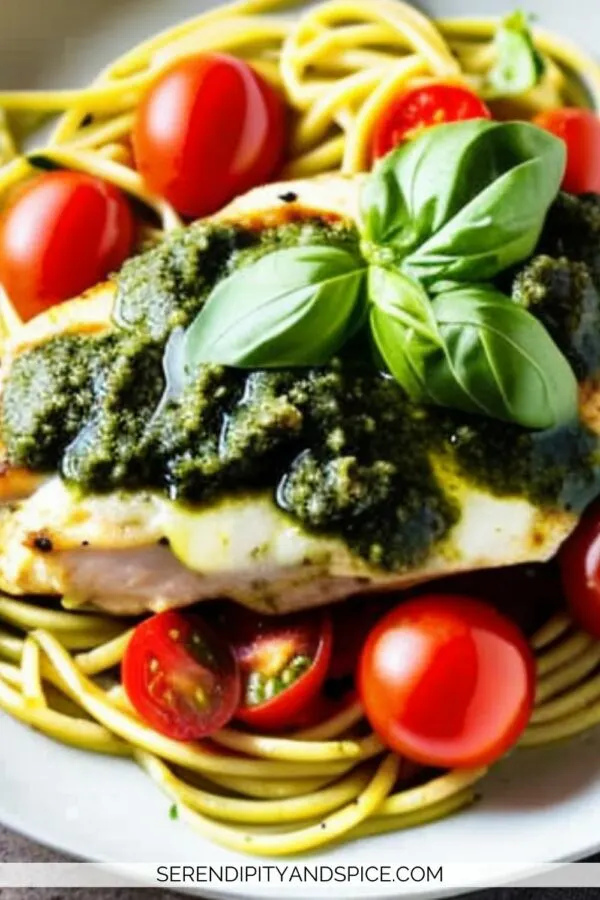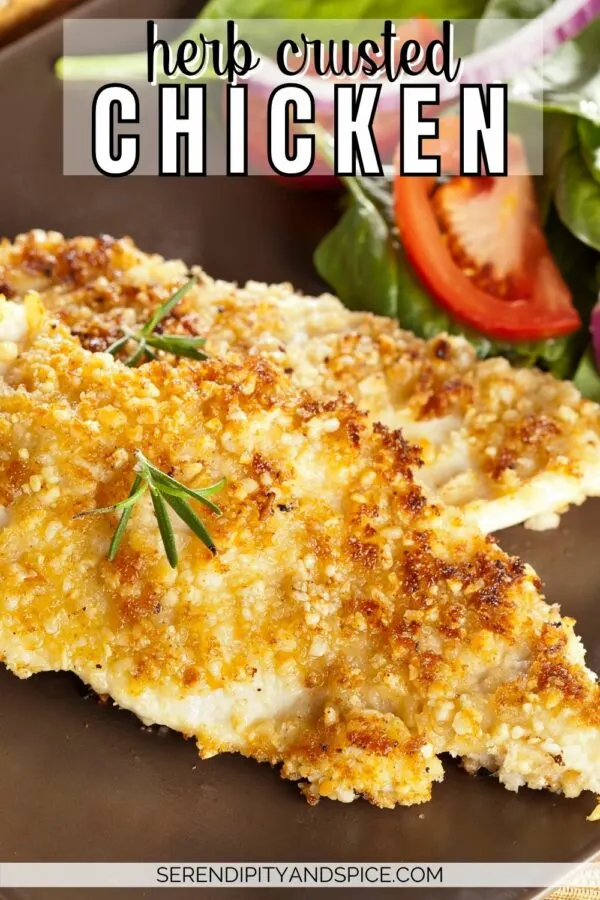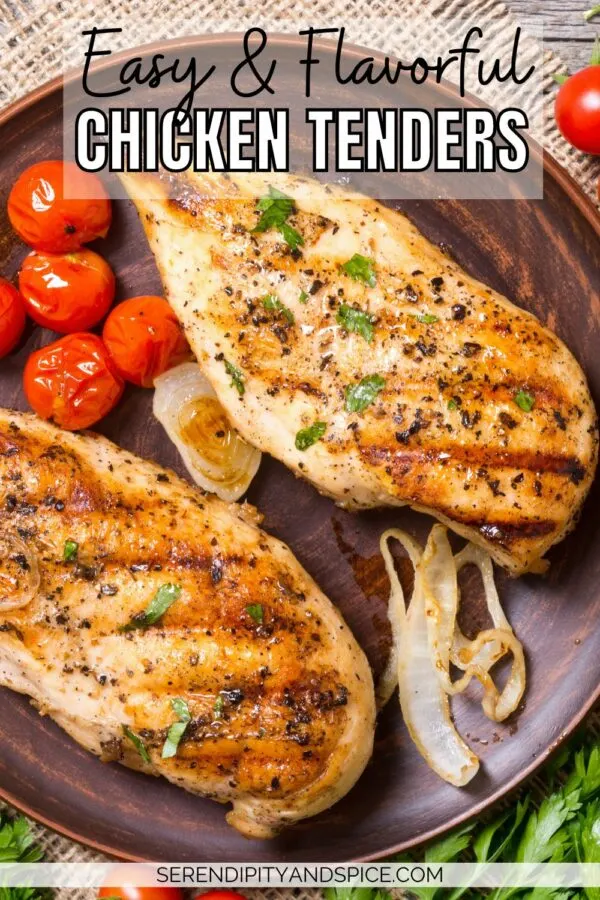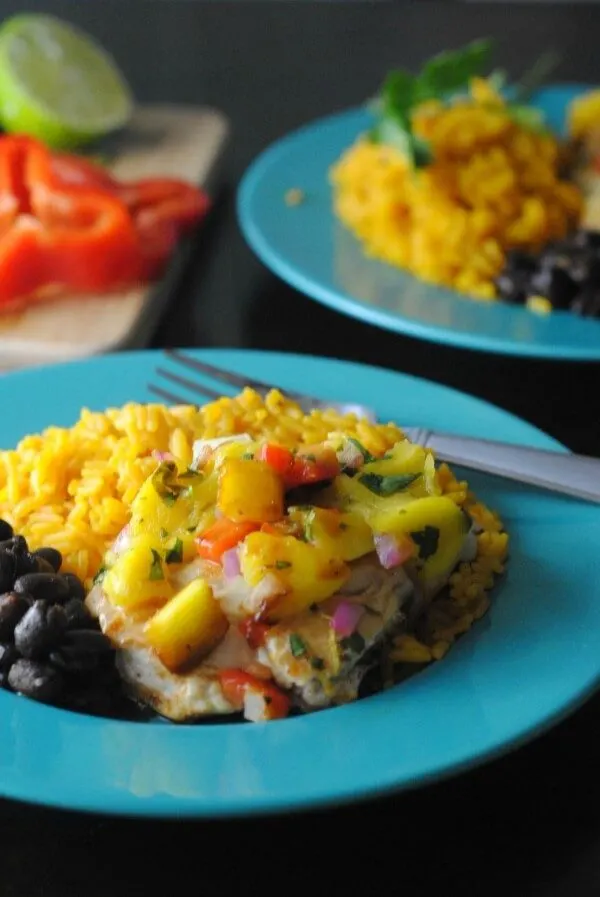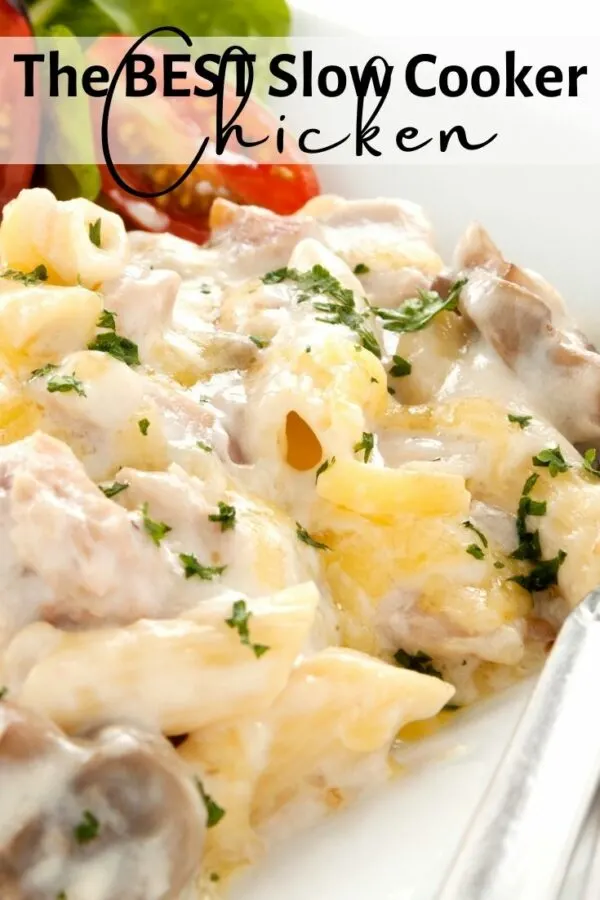 What's your favorite ingredients to stuff inside chicken? Share in the comments below!