When it comes to classic comfort foods, few dishes can rival the creamy, cheesy goodness of macaroni and cheese. But what if we told you there's a way to take this beloved dish to the next level?
Enter Pepper Jack Mac and Cheese, a delightful twist that combines the familiar comfort of traditional mac and cheese with the bold, zesty flavors of pepper jack cheese.
This recipe will not only satisfy your cheesy cravings but also add a hint of spice and excitement to your taste buds. Let's dive into how you can whip up this mouthwatering Pepper Jack Mac and Cheese in the comfort of your own kitchen.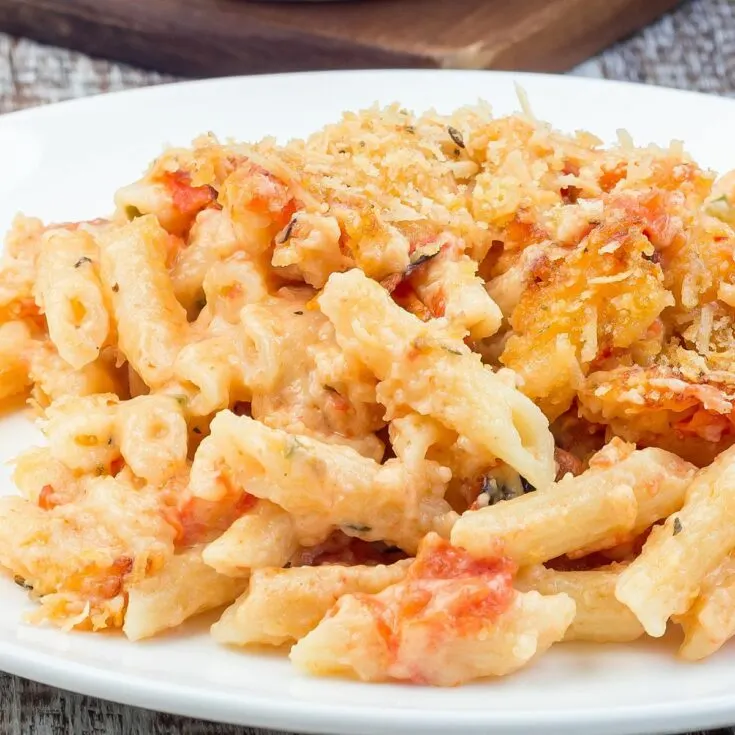 Yield:

6
Pepper Jack Mac and Cheese
Ingredients
8 oz macaroni pasta
3 cups shredded pepper jack cheese
2 cups milk (whole milk works best)
¼ cup unsalted butter
¼ cup all-purpose flour
½ teaspoon salt
½ teaspoon black pepper
¼ teaspoon paprika
¼ teaspoon garlic powder
¼ teaspoon onion powder
¼ teaspoon cayenne pepper (adjust to your spice preference)
½ cup breadcrumbs
Chopped fresh cilantro or parsley for garnish (optional)
Instructions
Cook the Macaroni: Start by cooking the macaroni pasta according to the package instructions. Aim for al dente texture. Once cooked, drain and set aside.
Prepare the Cheese Sauce: In a medium-sized saucepan, melt the butter over medium heat. Once melted, add the flour and whisk continuously to create a roux. Cook the roux for a couple of minutes until it's golden in color. This will help thicken the sauce.
Add the Milk: Gradually pour in the milk while continuing to whisk. This will prevent lumps from forming. Allow the mixture to simmer gently until it thickens, which should take about 5-7 minutes.
Add the Cheese: Reduce the heat to low and start adding the shredded pepper jack cheese in small batches. Stir each batch until it's melted and fully incorporated into the sauce before adding more. This will ensure a smooth and creamy cheese sauce.
Season It Up: Once all the cheese is melted, it's time to add the seasonings. Sprinkle in the salt, black pepper, paprika, garlic powder, onion powder, and cayenne pepper. Adjust the cayenne pepper amount according to your spice tolerance.
Combine Pasta and Cheese Sauce: Add the cooked macaroni to the cheese sauce and gently fold until every pasta piece is coated in the cheesy goodness.
Bake to Perfection: Preheat your oven to 350°F (175°C). Transfer the mac and cheese mixture to a baking dish. In a small bowl, combine the breadcrumbs with a tablespoon of melted butter. Sprinkle this mixture over the mac and cheese.
Bake and Serve: Place the baking dish in the preheated oven and bake for about 20-25 minutes, or until the top is golden brown and the cheese is bubbly. Once done, remove from the oven and let it cool for a few minutes before serving.
Garnish and Enjoy: If you're feeling fancy, sprinkle some chopped fresh cilantro or parsley over the dish before serving. This adds a touch of freshness that complements the richness of the mac and cheese.
More Delicious Mac & Cheese Recipes to Try