Start your day with a burst of flavor and a hearty dose of nutrition with our delectable Breakfast Stuffed Peppers recipe!
This creative twist on a classic breakfast combines the vibrant colors of bell peppers with a medley of mouthwatering ingredients, resulting in a dish that's not only visually appealing but also incredibly satisfying.
Whether you're looking for a wholesome way to kickstart your morning or aiming to impress guests with a brunch delight, these Breakfast Stuffed Peppers are the answer.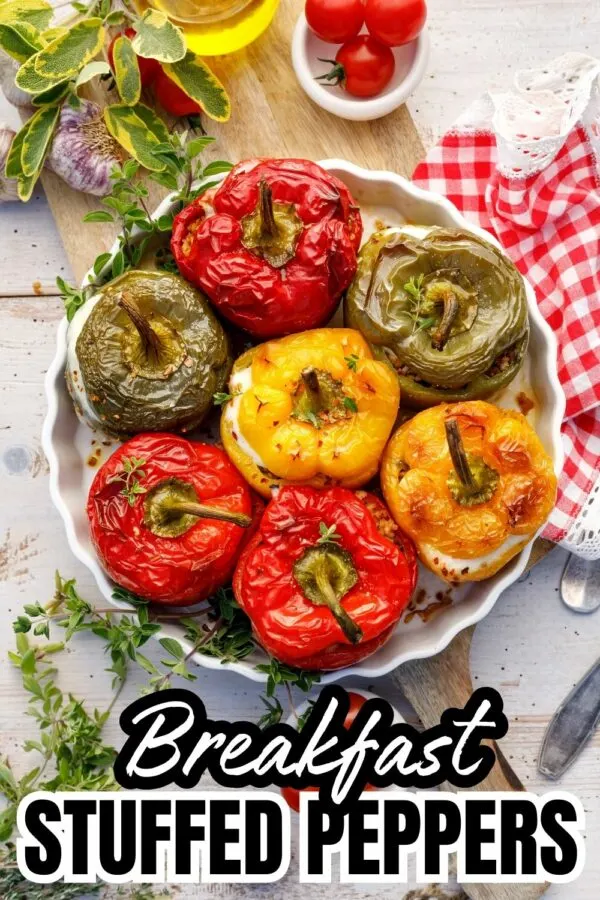 The Beauty of Breakfast Stuffed Peppers Recipe
Stuffed peppers are a versatile culinary canvas, allowing you to experiment with various flavors, textures, and ingredients. Traditionally, stuffed peppers are associated with savory dinners, often filled with rice, ground meat, and tomato sauce. However, by introducing them to the breakfast scene, we're elevating these peppers to a whole new level of deliciousness.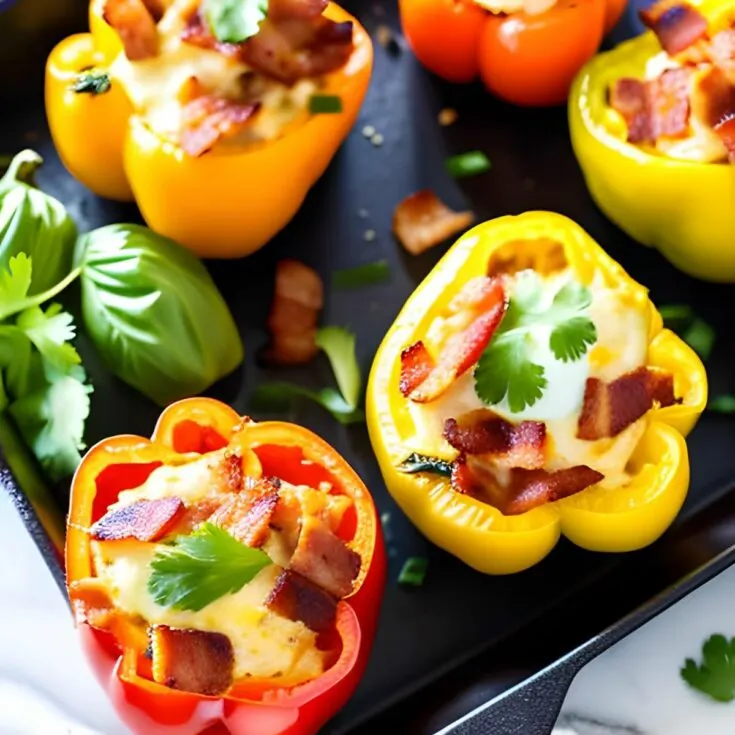 Yield:

4
Breakfast Stuffed Peppers Recipe
These bacon egg and cheese stuffed peppers are a delicious and unique breakfast recipe. Make these breakfast stuffed peppers for a twist on breakfast that everyone will love!
Ingredients
Bell peppers (variety of colors adds visual appeal)
Eggs (one for each pepper)
Grated cheese (cheddar, mozzarella, or your favorite melting cheese)
Fresh Bacon
Salt and pepper to taste
Fresh herbs (such as chives or parsley) for garnish
Instructions
Carefully cut the tops off the bell peppers and remove the seeds and membranes. This will create a hollow space for the stuffing.
Lightly brush the outside of the peppers with olive oil and place them in a baking dish. Preheat your oven to 375°F (190°C).
In a skillet, sauté bacon until cooked through.
In a bowl, mix together egg and cheese.
Fill hollowed out peppers with the egg mixture.
Top with bacon.
Bake at 375 degrees for 30 minutes or until eggs are cooked through.
More Delicious & Unique Breakfast Recipes to Try