These caramelized sweet plantains aka platanos maduros are a delicious treat the whole family will love! If you've never made sweet plantains there's a few tricks to the trade…but I'm here to help!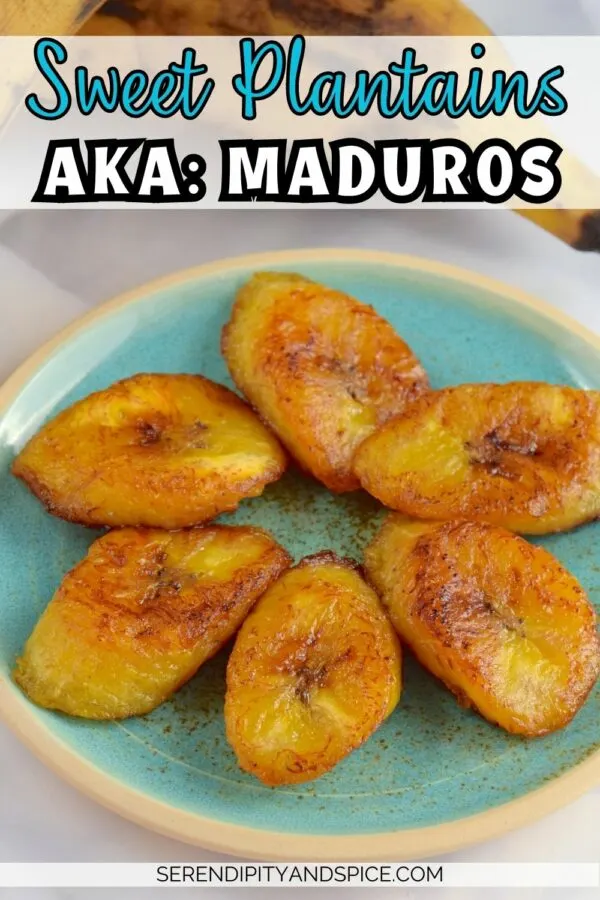 If you're anything like me, you're always on the hunt for quick and tasty recipes that the whole family will love. And let me tell you, sweet plantains should definitely be on your radar. These babies are a staple ingredient in many Latin American and Caribbean dishes, and they're super versatile and easy to cook with.
It wasn't until I met my husband and we went to visit his parents that I discovered plantains. See, my husband is from Puerto Rico and his family eats plantains at just about every meal, so I tried them, was shocked that I liked them so much, and began making them all the time.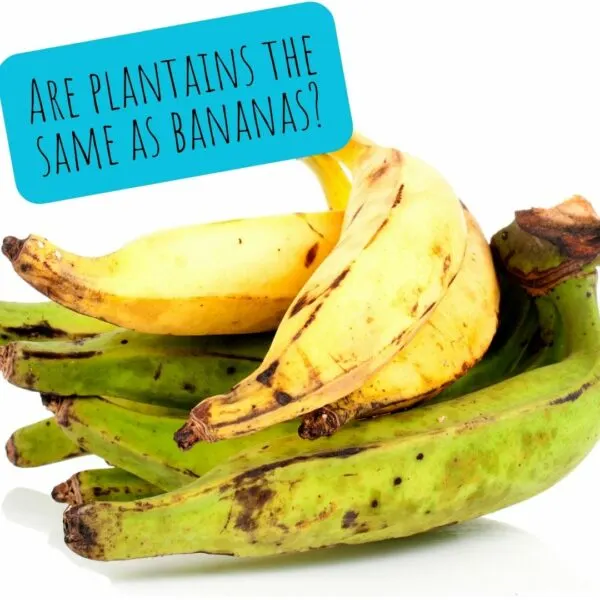 Are Sweet Plantains the Same as Bananas?
Plantains are part of the banana family, they grow on trees, they look like bananas, they peel almost like bananas (much tougher), but DON'T try to eat one like a banana…YUCK-O! See, plantains must be cooked, they can not be eaten raw like bananas, and they taste nothing like bananas (I'm not a big fan of bananas but I LOVE plantains!).
The History of Sweet Plantains
So apparently sweet plantains have been around for ages – they originally hail from Southeast Asia and were brought over to the Americas by Spanish and Portuguese traders during colonial times. Since then, they've become a beloved ingredient in many traditional dishes like mofongo and tostones.
But you don't have to be a Latin American or Caribbean cuisine expert to appreciate sweet plantains – they can be used in all sorts of dishes, both sweet and savory.
Sweet plantains can be used in a bunch of different dishes, both sweet and savory. My personal favorites include tostones, platanos maduros, and plantain chips.
Cooking with Sweet Plantains
Cooking with sweet plantains is surprisingly easy and fuss-free. First things first, make sure you choose ripe plantains – they should be yellow with black spots.
If they're too green, they'll be starchy and hard to peel. Speaking of peeling, to get those suckers ready for cooking, simply cut off the ends and make a slit down the length of the fruit, then use your fingers to gently peel off the skin.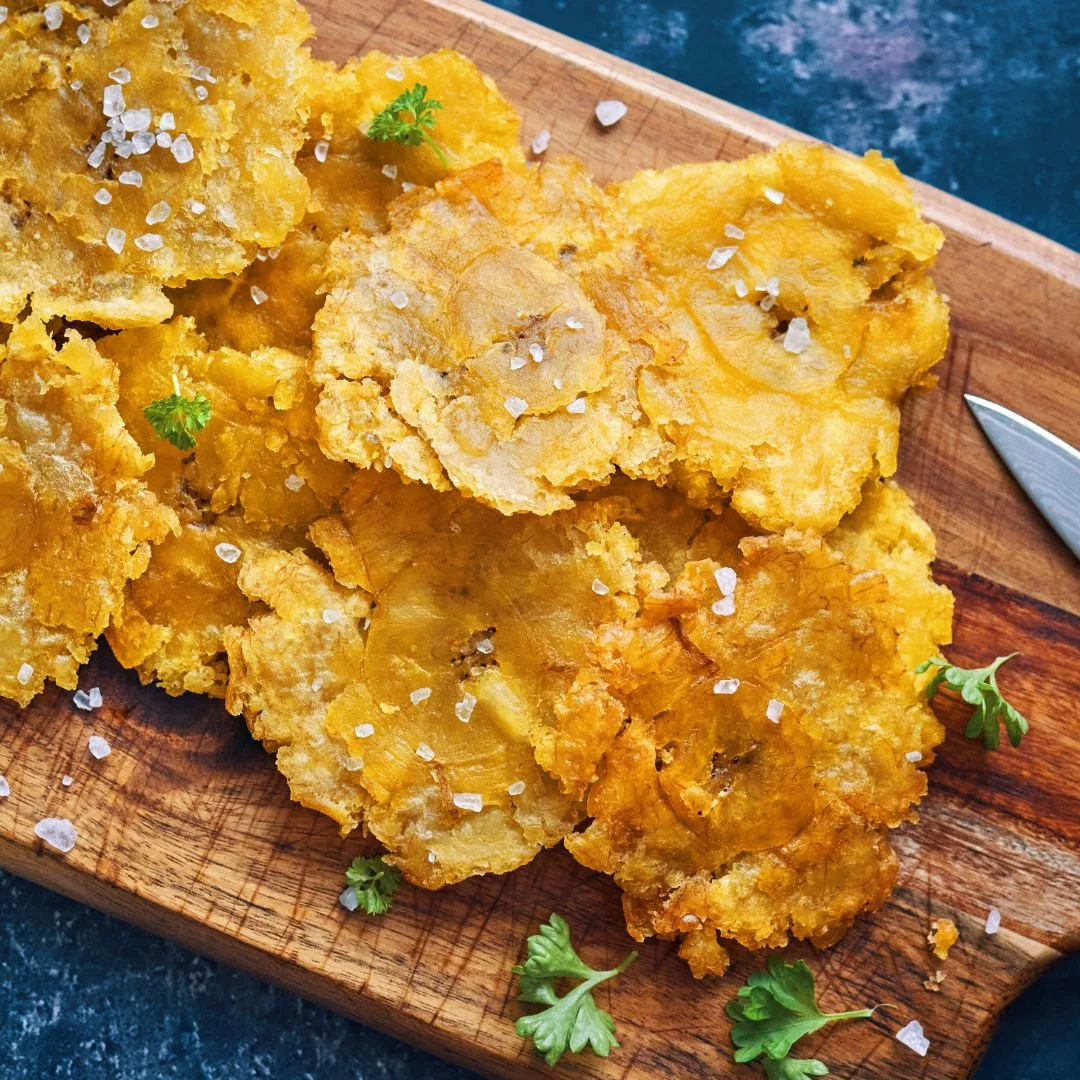 Tostones are a popular snack and side dish in many Latin American and Caribbean countries. They're made by slicing green plantains, frying them, smashing them flat, and then frying them again until they're crispy and golden brown.
Cooking Platanos Maduros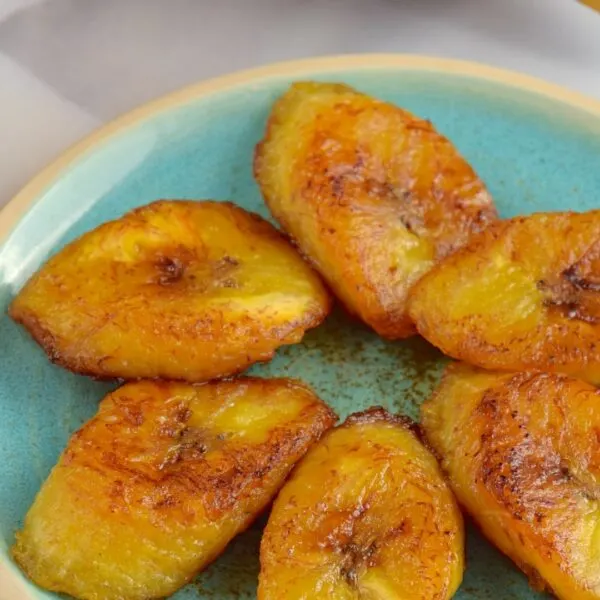 Platanos maduros are sweet plantains that have been allowed to ripen until they're almost black in color. They're a popular side dish in Latin American and Caribbean cuisine, and are often served alongside savory dishes like rice and beans or grilled meat. To prepare platanos maduros, they're usually sliced and fried until they're caramelized and tender.
Personally, I prefer to make platanos maduros by baking them instead of frying…they taste almost the same but without all the extra fat from frying. Simply slice them into rounds and pop them in the oven at 400°F for about 20 minutes, or until they're tender and golden brown.
All in all, sweet plantains are a fun and tasty ingredient that can add a little pizzazz to your meal routine. So the next time you're looking for something new and exciting to whip up for dinner or snack time, grab some sweet plantains and get cookin'!