Hot Chocolate Milk Treat
A delicious and nutritious drink using #TruMoo Chocolate Milk! AND Enter to WIN $500 (see end of post).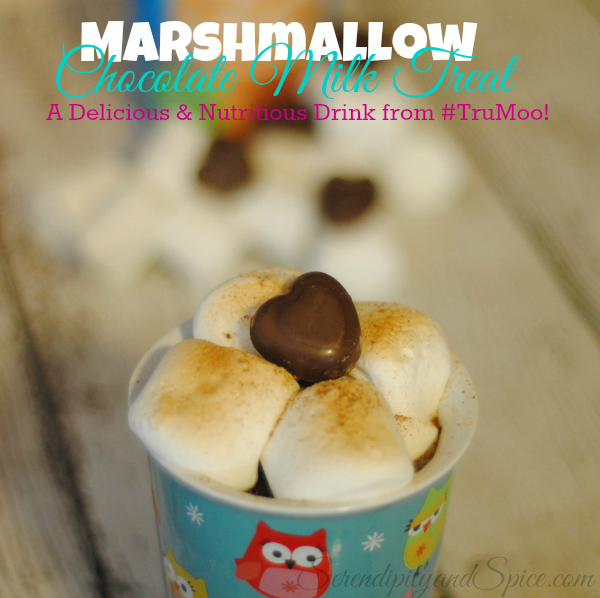 Does anything go better together than chocolate and marshmallows??? I think not! I mean we eat chocolate and marshmallows around the campfire during the summer months, and what hot cocoa is complete without those delicious white sugary pillows of pure bliss melting on top?! We put marshmallows in ice cream, on top of chocolate pie, in granola bars with chocolate chips…..it's like chocolate and marshmallows were MADE to go together! Well, the awesome people at TruMoo have finally merged these two delicious flavors together in their TruMoo Chocolate Marshmallow milk….and I can't wait to give it a try!! Unfortunately my store didn't have the TruMoo Chocolate Marshmallow milk in stock yet– since it's only available in February– but I did try their Chocolate Milk and it was DELICIOUS!

Now you know me….I gotta make this yummy drink just a little extra special….especially with Valentine's Day right around the corner! So here's my recipe for Marshmallow Chocolate Milk Treat that's so delicious you're going to go right out and buy more!
Marshmallow Chocolate Milk Treat
Author:
Prep time:
Cook time:
Total time:
A delicious hot chocolate milk drink perfect for these cold winter days….it's delicious AND nutritious!
Ingredients
8 oz. TruMoo Chocolate Milk (use Chocolate Marshmallow when it's in stock)
4 Extra Large Marshmallows
1 Chocolate Heart (I used Dove Chocolates)
1 crushed Graham Cracker
1 tsp cinnamon
Instructions
Heat you cup of TruMoo Chocolate Milk (I did 1 minute in the microwave)
Place 4 large marshmallows on top….to toast them you can either use a kitchen torch (like what people use for making creme brulee) or, the way I do it, place the cup in the oven on broil for 1 minute…be careful that when you remove the cup it's not too hot…use an oven mitt. (Note: do not give a hot cup to a child!) After 1 minute my marshmallows were a nice golden brown but my cup had not heated up yet.
Sprinkle with crushed graham cracker and cinnamon.
Top with chocolate heart.
Enjoy with a loved one!
I enjoyed this yummy treat with this adorable Little Man!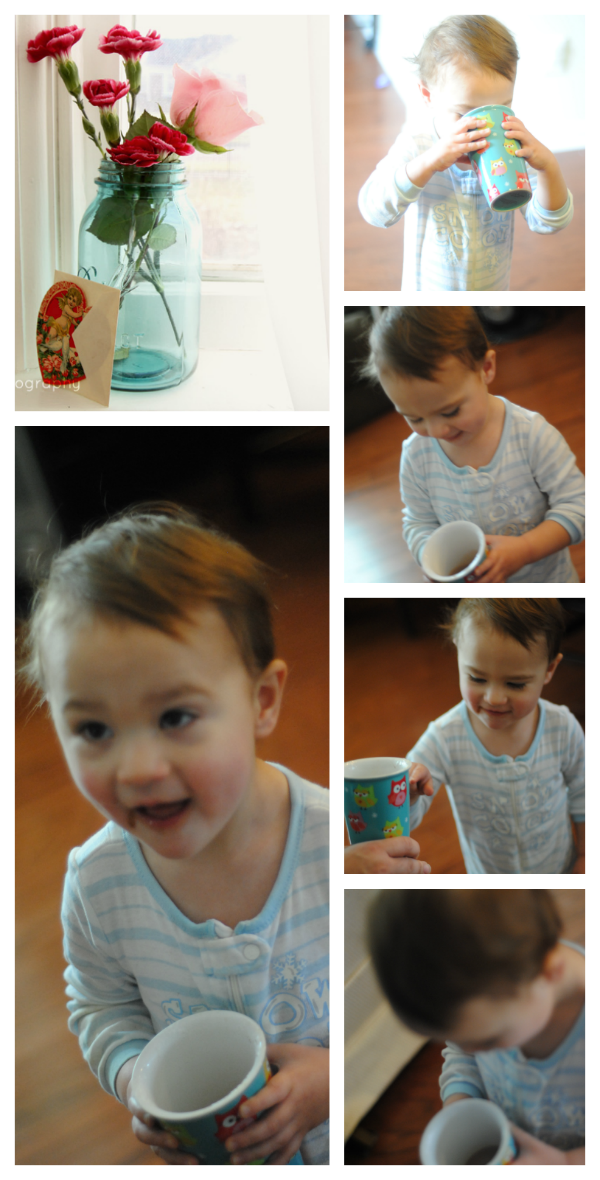 I LOVE that I don't have to feel guilty about letting my Little Man indulge in this delicious treat! TruMoo contains no artificial growth horomones, or high fructose corn syrup. It's made from white milk regionally sourced, pure cocoa, and just enough sugar to make it delicious!
Now, TruMoo Chocolate Marshmallow Milk is only available for a limited time– it's their special Valentine flavor! But you can make this yummy drink by using TruMoo Chocolate or TruMoo Vanilla! You can find TruMoo at Target, Walgreens, and select grocery stores.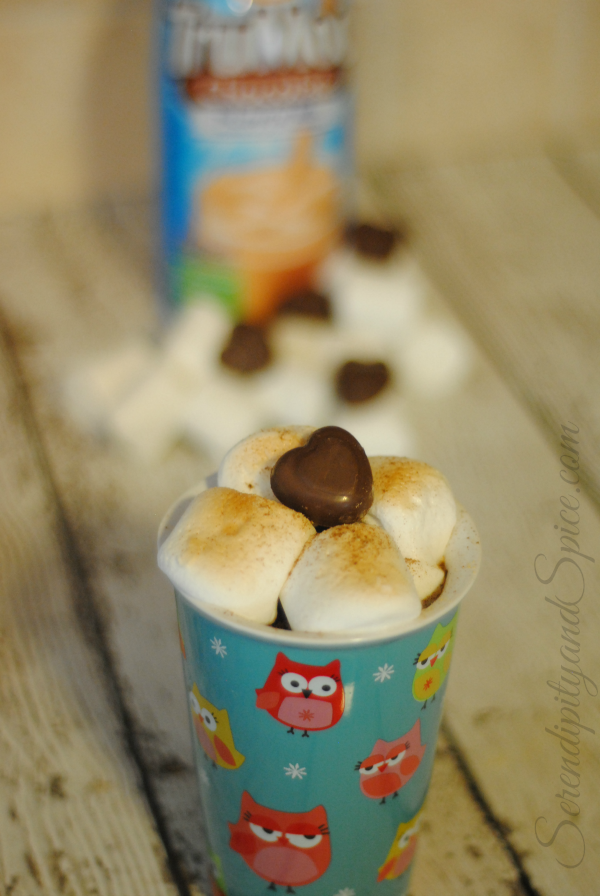 Check TruMoo out on Facebook and Twitter. And make sure you enter to WIN $500 from #TruMoo!!!