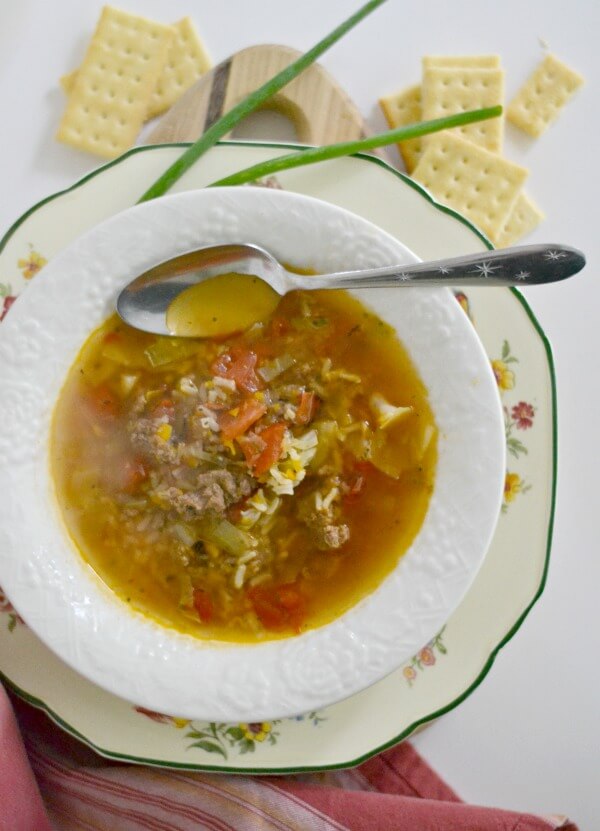 Shari Lynne back this month with a super easy recipe! Some days are meant for easy, don't you think? Nothing complicated, nothing stressful…just easy.   This Easy Delicious Beef Soup will have your family begging for MORE…even the picky ones!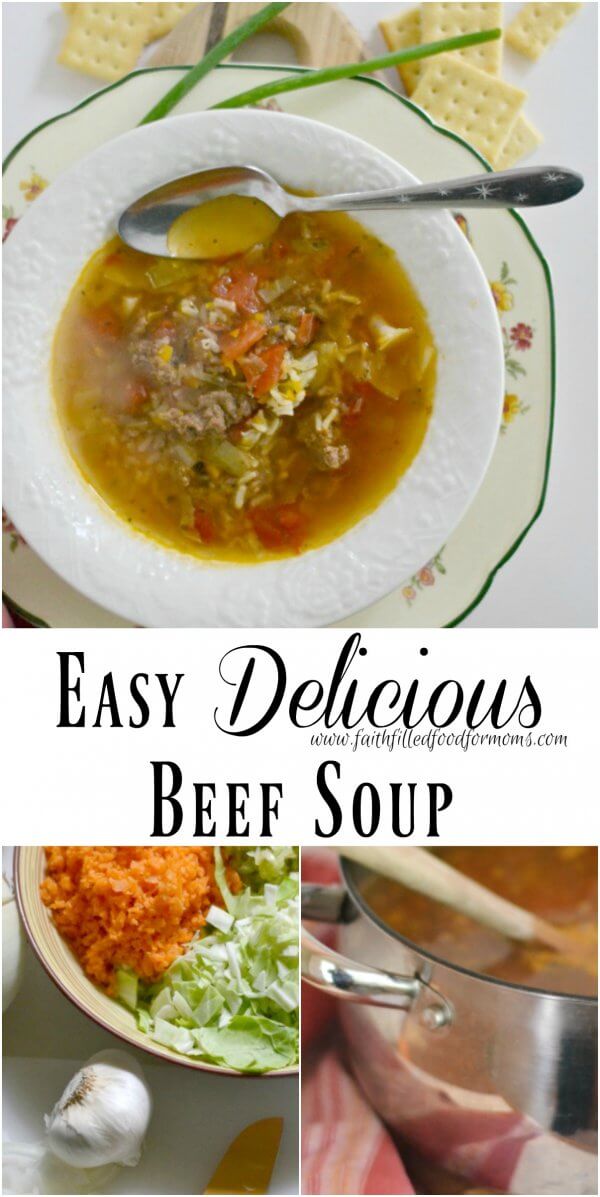 I buy Ground Beef in bulk because it's so much less expensive.  So I'm always creating deelish ways to serve it up to my fam.
 Life can be so exhausting and our people are counting on us to serve a great meal…we need easy!  I've been making this soup for over 20 years, a girlfriend gave it to me after I raved and raved about the delicious flavor of this simple soup.   You've got to try it!