Shari Lynne Dominick
Recipe Contributor
Shari Lynne is a blessed crazy Mom of 7 and a loving Grammy to 6.  She has been parenting for 38 years and still has 2 teen daughters at home!  Juggling grandkids, teens and adult children for so many years, Shari has learned the super secrets of living a life of contentment even when life is anything BUT contented.
Shari Lynne is the Author & Owner at the lifestyle blog ~ Faith Filled Food for Moms ~ Sharing hundreds of money saving tips w/ easy homemade recipes, meal planning, freezer meals, thrifty living, DIY projects and devotions for the task of everyday living.
Some of Faith Filled Food for Moms top posts for this month include:
Shari has written and published: Faith and Food for Families Living on a Low Budget ~ Fill your hungry soul while filling your empty cupboard!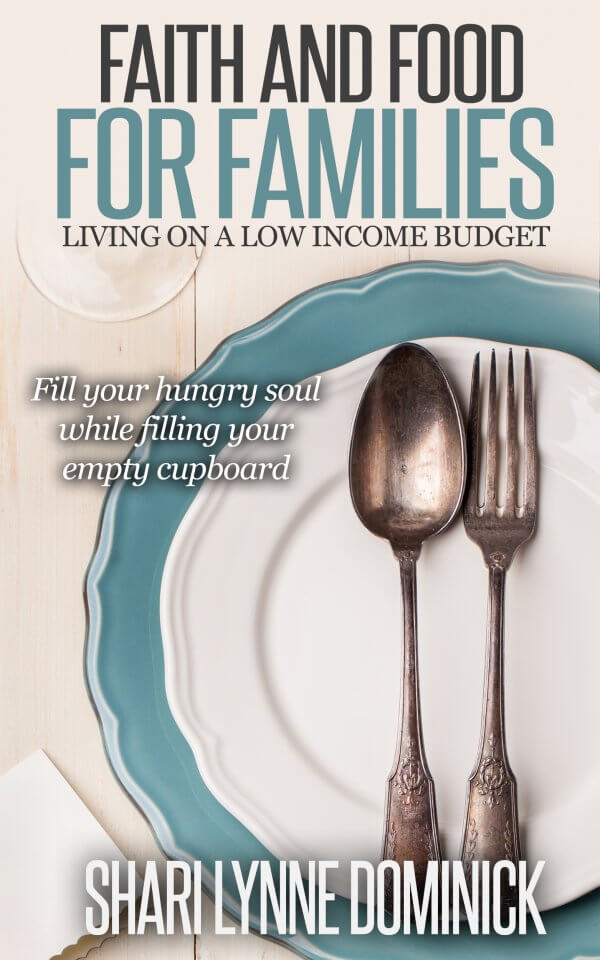 Oh you want more?!  Some touchy, feely, personal info about her life…
She has been in recovery for over 30 years from drug and alcohol addiction ~ YES God does restore the years the locusts have eaten away!

She has a blended family. Her husband had 2 kids and she had 2 and when they were all grown but one, that crazy couple had three more! AFTER getting her tubes untied.

She loves God with all her heart, mind, body and soul.  Because without Him…well as you can see above… she'd be a bumbling mess!
Shari Lynne would LOVE to connect with you on your favorite Social Media:
Join the Challenge
Are you ready to start spring cleaning but just overwhelmed with where to start? I'm right there with you! Join along in the 5 Day Spring Cleaning Challenge!!
The following two tabs change content below.
Melissa loves getting in the kitchen with her two children and teaching them about food, cooking, and healthy choices. She loves hosting events, traveling, and enjoying all life as to offer. Her latest cookbook "Serendipity Sweets" will be available for purchase in the fall.
Latest posts by Melissa Llado (see all)